Typically Philly – The Row Home
If Philadelphia's genome could be mapped, the row home would be the dominant DNA characteristic. Philadelphia has more people living in connected row homes than any other big city in the country - 60%, which is more than Baltimore, D.C. or Boston and even more than New York. Coming to life in the 1890s, the row home was modeled at the Columbian Exposition in Chicago and was called the "Workingman's House." It could be bought for $2500 and for the first time a day laborer could become a home owner, making Philly a city of homes for the many.
In fact, row homes were the first speculative development. Purchasing an entire block of plots, a developer would build a row of connected homes and sell the finished buildings. In other words, row homes were America's first "track homes." The oldest row home development in the US is in Philly on Sansom Street in Center City, named after Thomas Carstair, who designed the homes for developer William Sansom.
Defined as a 1-4 story house occupying a narrow street frontage and attached to adjacent houses on both sides, row homes single-handedly helped create communities. And they still do which is one of the attractions of the row home. Here are more positive features of the row home:
Premium use of square footage with 1 to 4 floors ranging from 800 to 1200 square feet total

The charm and strength of unique architectural structures are not found in new construction (brick walls and use of hardwood dimension lumber to name two)

Convenience and walkability – one of the most desired pieces of real estate available

Sense of community near shops, cafes and public transportation

Tiny yards with deck and a patch of green space without the maintenance needed for a large yard
Of course, along with positives come the challenges, which is where your interior designer comes into the picture.
No worries, there's always a way to tame the row home! Here are some common row home challenges with accompanying design solutions:
CHALLENGE With dimensions of 14' wide and 20' long, the entry way opens to the living room leading to the dining room, kitchen and outside.
SOLUTION Define that "hallway space" with your fabulous couch creating a cozy social area.
CHALLENGE Stairs run along the party wall - the main traffic flow between the front door and the rest of the home.
SOLUTION Use that party wall to expose those century-and-a-quarter-old bricks to add drama and patina to the room.
CHALLENGE The 4'x4' vestibule is too small to place boots, coats or bags.
SOLUTION Here's is the place for that wonderful antique bench or vintage hall tree that you have been wanting to use.
CHALLENGE Often, there is a bricked up or non-working fireplace in the middle of the long wall.
SOLUTION Make it go away with a sleek feature entertainment area – row home meets modern!
CHALLENGE A lack of large closets and/or storage space.
SOLUTION Use that party wall to build in shelving and surround the social area. Make it dramatic!
If you bought a row home and are DIYing it, there is a place you need to visit in Philly. Discover the West Philly Tool Library. A yearly membership gets you free tool rentals - everything from compressors and drills to ladders and saws.
If you really want to get down into the weeds of row homes, here is the row home manual written in 2008 by architect Rachel Simmons Schade. It is Philly's official row house manual with over 40 pages about the building, design and specs of Philly's row homes.
Happy rowing!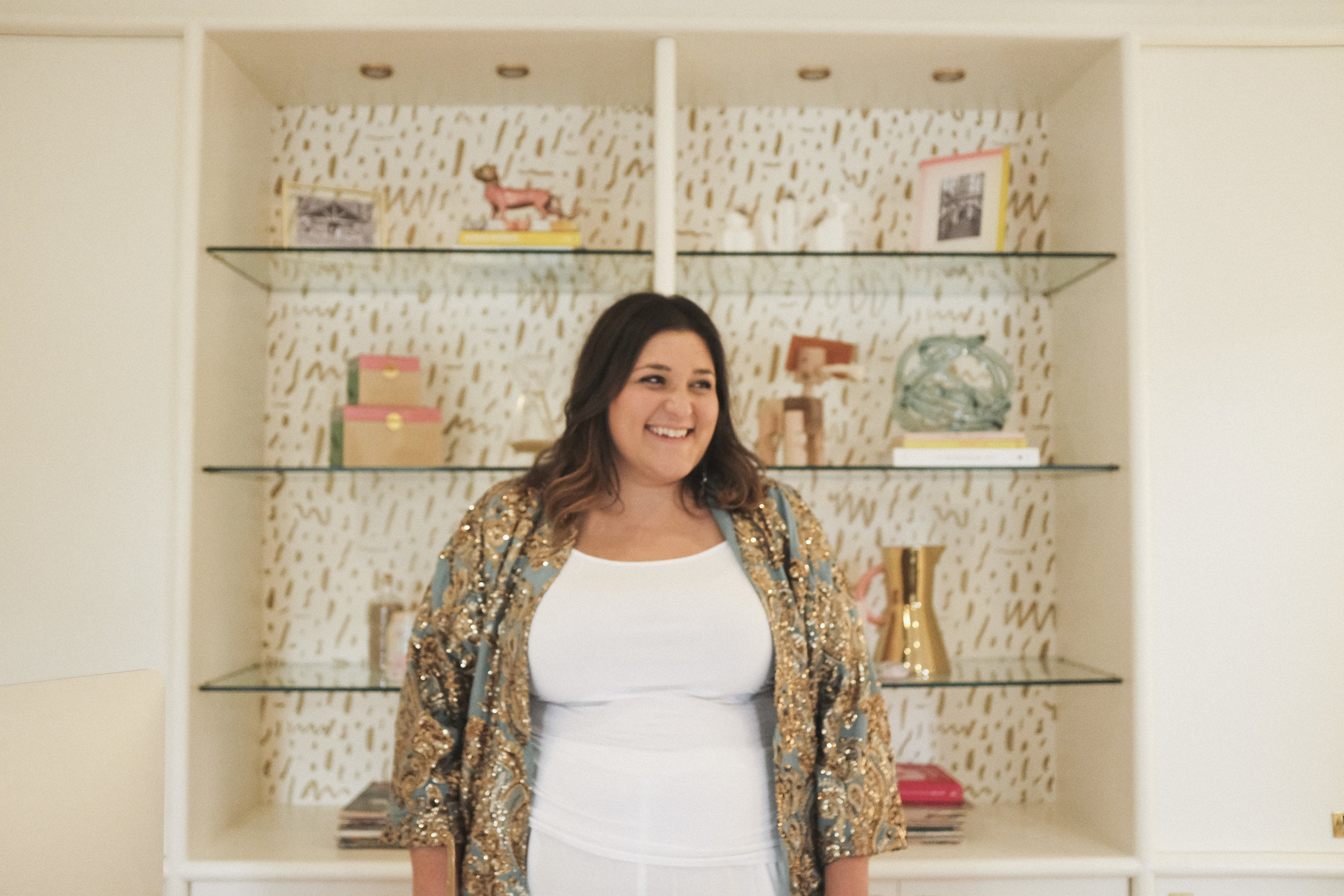 Nelly Arnold is the owner of personal | space. She coaches clients to build self-confidence through the power of personal style and interior design. For more on how personal | space can help your space, visit findpersonalspace.com/services.